Fair Trade
Ethical Sourcing

A clutch used to be a dainty little thing worn mostly in the evenings but these clutches are no wall flowers. Not to be sidelined, oversized clutches take a front row seat when it comes to style.
We have compiled a list of looks just for you to show you how to dress up or pare down your oversized clutch. These bold statements aren't just limited to floaty boho styles. They work perfectly with crisp shirts, block colours, and even winter coats.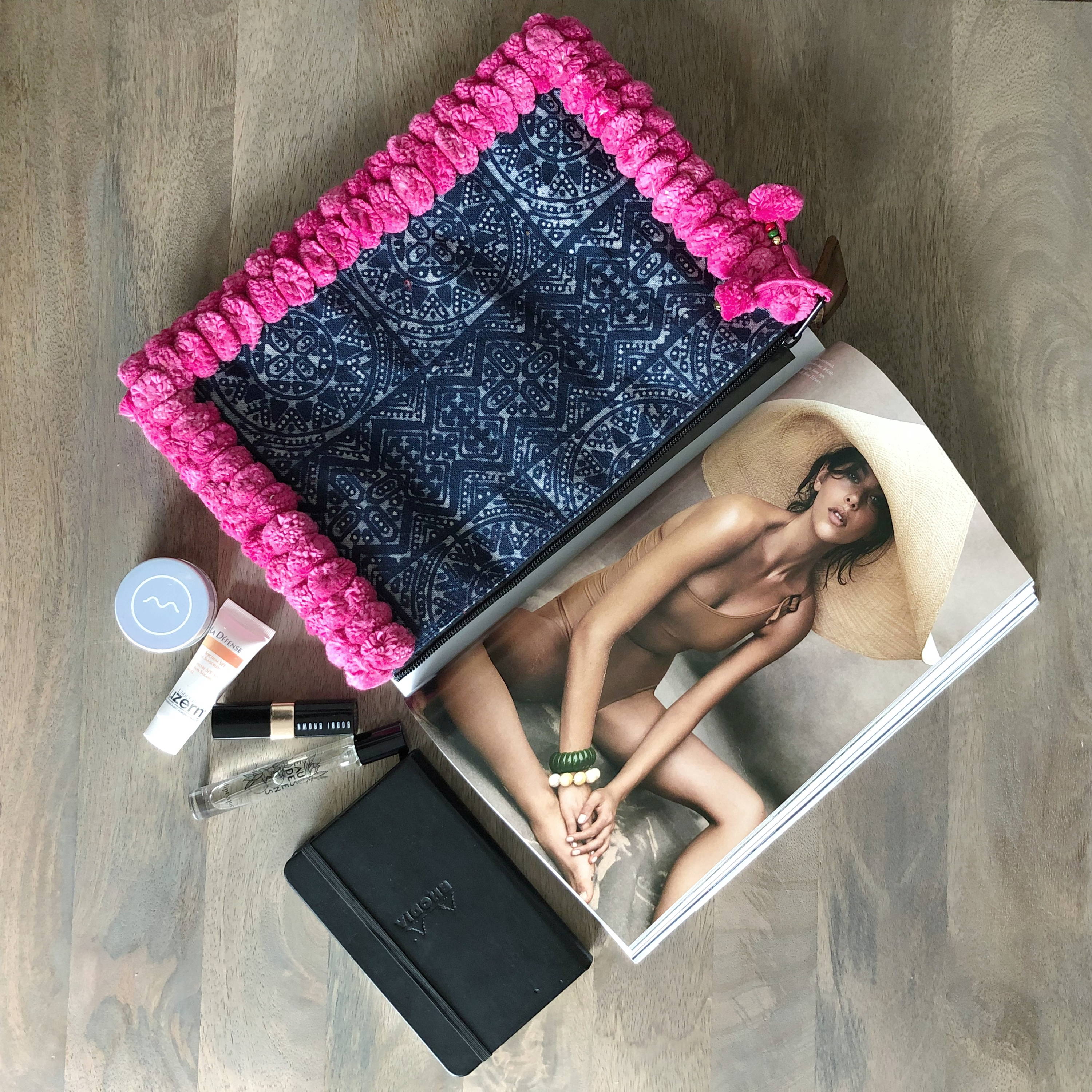 ---

---
What is Batik? We take you behind the scenes to show you how artisans are keeping this tradition alive.
Free Worldwide Shipping  ●  14 Day Returns  ●  Fair Trade
---
We are an online store based in Melbourne.
Don't forget to subscribe to our mailing list to stay in the know about any pop-up events we have planned!
We have messenger linked to our site (in the bottom left corner). Message us anytime and we will get back to you ASAP.
Alternatively, you can send us an email at hello@numbertwentyfour.com
When Will I Receive My Order
We offer FREE worldwide shipping. In order to do this, we ship standard postage via Australia Post.
We take 24 hours to process your order before posting.
Postage can take anywhere between 3 - 10 days depending on your location.
Please allow more time during peak postage periods such as Christmas.
What is Your Return Policy?
We offer 14 day returns. If the item is not what you expected, please contact us at hello@numbertwentyfour.com to organise return postage.
Once we receive your returned item, we will organise a refund.
Please note that returned items must be completely unused.
We offer free shipping to get your beautiful pieces to your door, however we do not cover shipping for returned items.
We take all major credit cards through Paypal. This is a secure payment gateway.
All prices are in AUD.
The exchange rate is provided by your credit provider.
Unfortunately we cannot account for any extra duties or delays due to customs procedures in your country. If you are uncertain, please contact your local customs authority to find out more information.
All items are handmade and crafted from natural materials. Please be aware that each piece may vary slightly in colour, weaving pattern, and shape. These will only be slight variations to the images provided. However, we do our very best to ensure our images convey the quality and essence of each product.
All variations are part of the charm and unique nature of buying handmade and using natural fibers.
We go through 3 strict quality control procedures. All items have been thoroughly checked. However, on the absolute off chance you receive a faulty item, we will replace your item and organise return shipping.
Please note that we take images of each item before shipping and take the greatest care to protect our items during postage.
We manufacture in small batches. Some items are offered as pre-order payments only.
Pre-order items communicated at the top of the description on the product page.
Pre-Orders take between 3 - 4 weeks to deliver.
If there are any delays, we will do our best to update you as soon as we are notified.